The following resources are provided for your use. Please note: not all of the resources listed are Christian ministries; not all of those that are Christian ministries share the exact same views as the Itty Bitty Nitty Gritty Bible Church on some minor issues. In either case, we do feel that you will still greatly benefit from these listed resources. Feel free to suggest any additional helps that you know of. May God richly bless you as you grow in His love and wisdom! -sth
FILMS
MARTIN
LUTHER
The PBS
"Empires Series"
Although not a usual site for Biblically accurate material, PBS's Empires Series production on Martin Luther is an incredibly accurate and compelling biography about Luther. Moreover, it reveals a very objective view on Roman Catholicism and the beginning of the Reformation. This documentary is in two parts; the following links will take you to the PBS Video site. (This video is also available as a DVD from PBS and other retailers.)
PART ONE:
http://video.pbs.org/video/1379546586/
PART TWO:
http://video.pbs.org/video/1379563195/
LUTHER
The Movie
This is a theatrical production that was released in 2003; it is rated PG-13 because of some graphic images: namely, depictions of the civil revolts that occurred during the Reformation. It stars Joseph Fiennes, Alfred Molina and Sir Peter Ustinov in his last performance.
Although many movies have been made regarding the life and work of Martin Luther, this release is perhaps the most stirring biography about him. The film does take some artistic license through its dramatization, but it is yet entirely accurate in the essence of Luther and the Reformation. Like the PBS "Empires" episode on Luther, this biographical movie takes on the critical issues of Roman Catholic deceptions in light of Biblical Truth. "Luther" the movie (DVD) is available from various Christian and secular retailers.
THE PROTESTANT REFORMATION
A History Channel presentation on Youube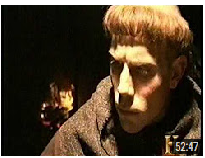 PRINT
THE
POCKET
TESTAMENT
LEAGUE
(Gospels of John)
PO Box 800
Lititz, PA 17543
844-376-2538
www.ptl.org
CHICK
PUBLICATIONS
(Tracts, etc.)
P.O. Box 3500
Ontario, CA
91761
909-987-0771
www.chick.com
LIVING
WATERS
(Tracts, etc.)
1-800-437-1893
Livingwaters.com
MOMENTS
WITH
THE BOOK
(Tracts, etc.)
PO Box 322,
Bedford, PA
15522
(814) 623-8737
www.mwtb.org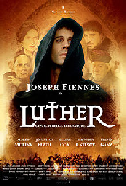 GROUPS
LAST DAYS Ministries
PO Box 40
Lindale, TX 75771
1-903-881-8619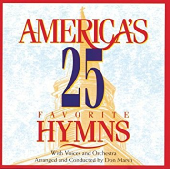 BRENTWOOD
WORSHIP CDs
COLLECTIONS
on line
or in stores